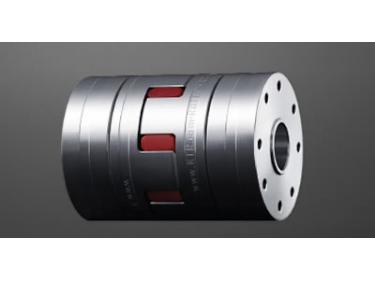 ROTEX® GS Clamping ring hubs light
Product characteristics
• Integrated clamping system from aluminium
• Easy assembly due to internal clamping screws and block assembly
• High friction torques, high smoothness of running
• Application up to a peripheral speed of 50 m/s

The clamping ring hub light is KTR's optimized clamping ring hub design (alu hub/steel ring) with internal clamping screws. The aluminium hub and the aluminium ring offer a low mass moment of inertia. Thanks to the block assembly the assembly is really easy. The ROTEX® GS light is particularly suitable for the transmission of high friction torques as well as for high-speed applications. This is the optimal coupling for each main spindle.
Additional Information
Apart from the jaw-type geometry of the coupling hubs the zero backlash of the ROTEX® GS is mainly due to the geometry of the ROTEX® GS spiders. These are designed in a way that the convex teeth of the spider contact the concave jaws of the coupling hub under prestress. In combination with the straight toothing this results in a small surface pressure and an increased stiffness of the coupling system.
Dimensions