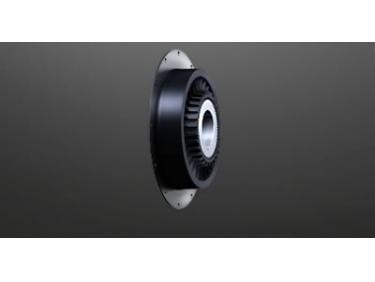 HE3/HE4
Product characteristics

• Highly flexible flange coupling with SAE and special flange dimensions
• Damping of torsional vibrations
• Compensation for misalignments on driving and driven side
• Axial plug-in without additional screwing
• Available in hardness 40, 50 and 65 Shore A
• Extremely short design
• Special dimensions possible without adapter

Mobile machines mainly use I.C.-engines as a drive. On hydrostatic drives hydraulic pumps are directly connected, while the compressor unit is driven directly with mobile compressors. Both units are connected via a flange coupling. That is why it has to meet a large number of demands, while primarily it has to transmit the power reliably to ensure that the machine is in a position to perform the work as required.
Additional Information
For drives subject to dangerous torsional vibrations to transmit the torque flexibly for the combination of diesel engine with splitterbox, generator, compressor, feed pump or high-pressure pump, etc.:
BoWex-ELASTIC® is highly flexible combining the benefits of the well-approved BoWex® system in a compact design with the option of an axial plug-in assembly inside the curved toothing. Torsional vibrations and shock loads are damped and reduced. Also, the coupling allows for compensation of radial, angular and axial inaccuracies in alignment with extremely low restoring forces.
BoWex-ELASTIC® consists of a highly flexible, rubber element made from natural rubber which is governed by the size of the coupling. The internal axial plug-in hub with external spline corresponds to the BoWex® basic design. BoWex-ELASTIC® is available in different kinds of elastomer hardness with engine flywheel connection flanges to SAE J620 and special dimensions for a power up to 2,500 kW.
Dimensions